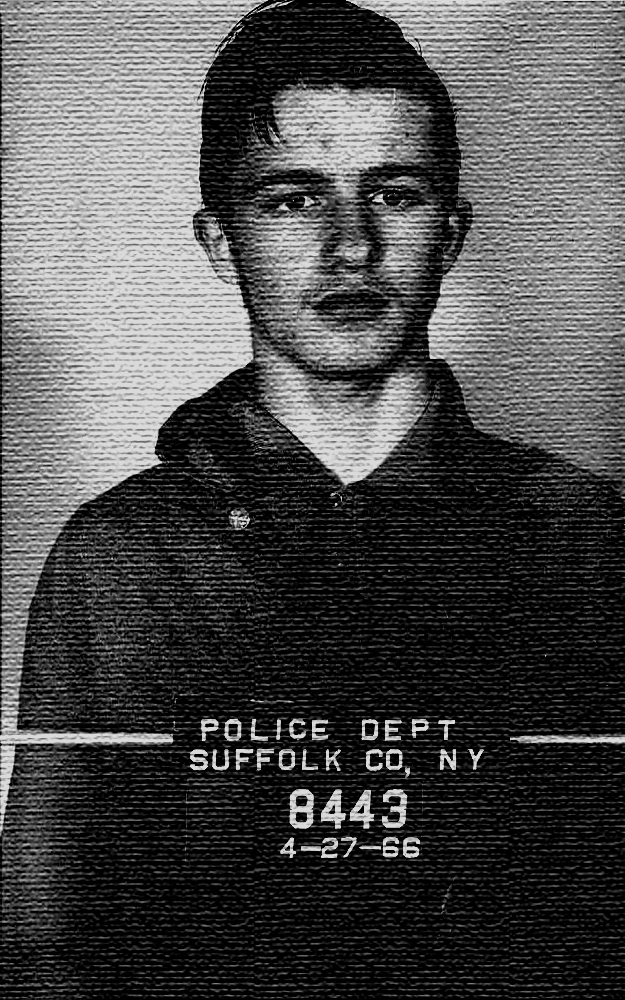 On the morning of April 27, 1966, in a social studies class at Bay Shore High School on Long Island, James Arthur Frampton had words with two African-American students. There was an arrangement to fight after school at 3:00pm. 16 year old Frampton, who lived just minutes from the school, slipped out sometime after 2:00pm to go home to retrieve his Mossberg bolt-action 20 gauge shotgun, loaded it with three shells and prepared to commit murder.
Frampton returned back to school to settle his grievances. He slowly scanned the halls, all three of them while looking into classrooms and yelling out the names of his two challengers. There was very little panic, no precedence, and no protocol. There was an announcement over the public address system from the assistant principal .He created a diversion by announcing that the busses were delayed and that all students remain in their homerooms. But most of the students, unaware of what was going on in the school, were already boarding the school buses to go home. Then another announcement ordered the students to get off the buses and return to their homerooms. Now there was confusion, panic and fear.
Language teacher, 48 year old John S. Lane a man known to have a loud, rough voice that he used frequently to yell at his students, left his homeroom. In the hallway, Lane yelled at Frampton and abruptly said "Hey boy, what are you doing with that gun? Give it to me." Frampton slowly turned and fired one round of #6 pellets into Lane's abdomen and he lay wounded. This incident was the first and only school shooting between a student and a teacher in Suffolk County.
Through interviews with police that were on the scene, the district attorney that tried the case, a psychologist, his parole officers, the woman who got to know him after he was released from prison and numerous other witnesses including information taken from court records, we examine Frampton's hectic and traumatic childhood leading up to the school shooting in 1966, his life after prison and his own tragic death.